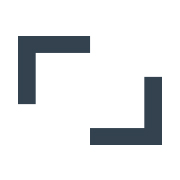 SNAPPEDAWAY
The state of mind characterised by an immersive obsession with photography
and a compulsive need to see fresh work daily and maybe even produce some yourself.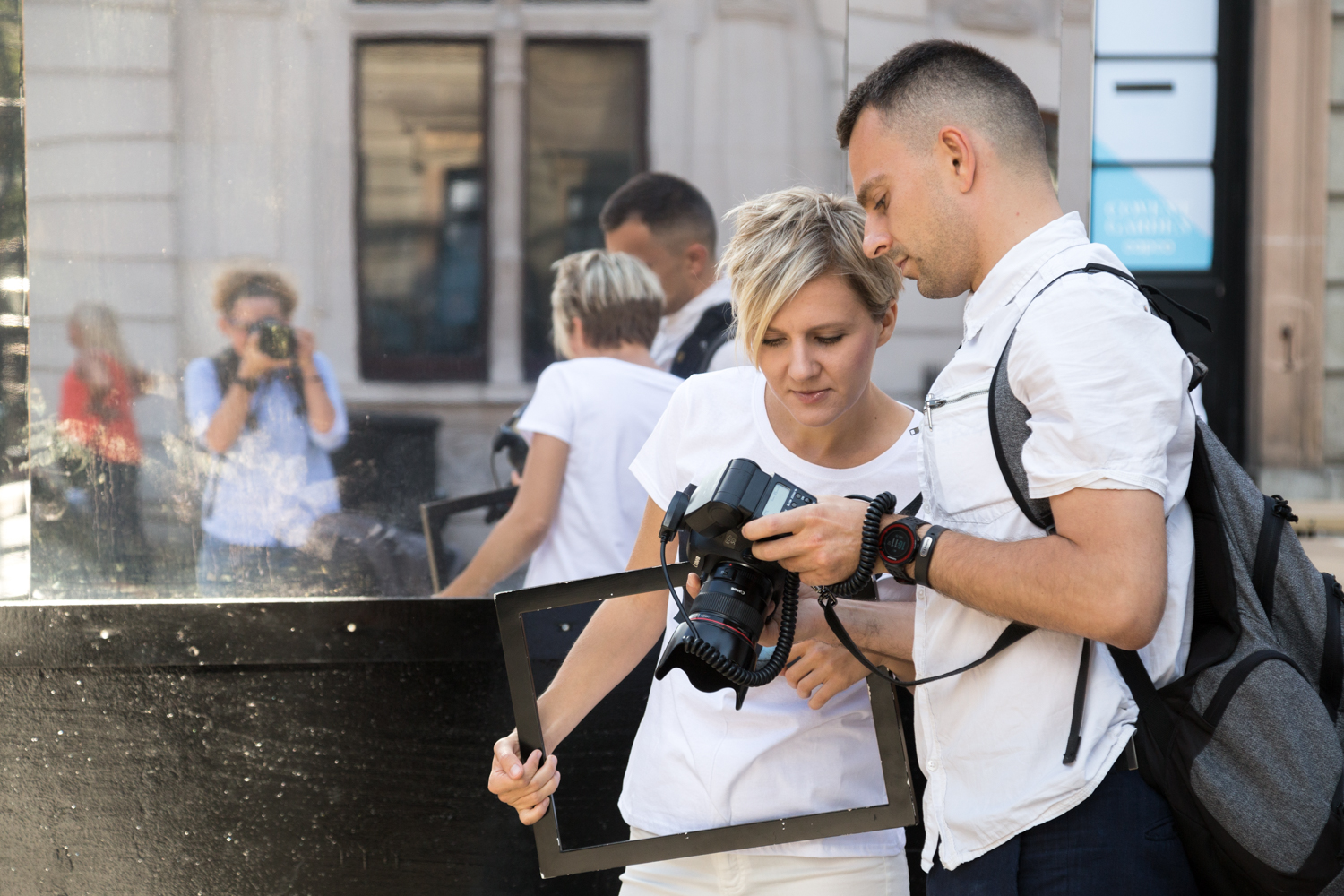 Hello. This is Ula and Ziemowit and we would like to welcome you to our website dedicated to promotion of art photography.
There is so much great photography today it can be challenging to keep up. At the same time, it is very difficult for new artists to enter the scene, which is also becoming a bit formulaic – a lot of online magazines and sites publish things very quickly, without any in depth engagement. A project that has been brewing for months or years flashes in an instant, usually only accompanied by excerpts from the artist statement. Not many people find the time to really go deep into presented photographs, to stop for a second and think: what's in that image? why does it move me? why do I like/dislike it?
New artists need exposure opportunities that are respectful towards their efforts but also that are new in format to help engage a wider audience. That's why we created SnappedAway – a place where we want to do things differently, be creative and challenge the usual way of doing things.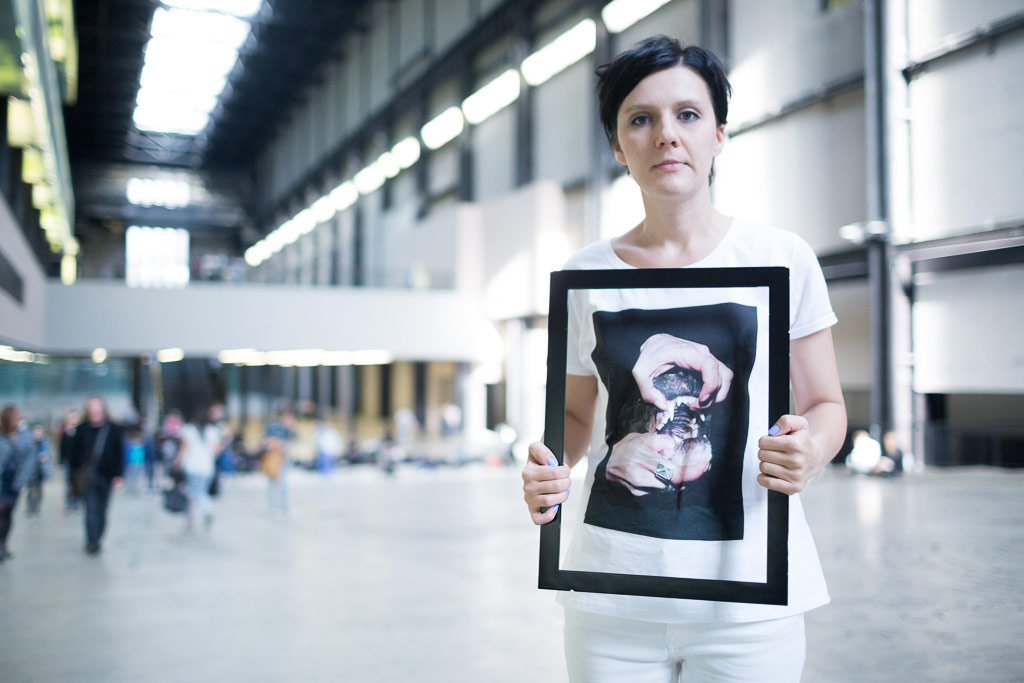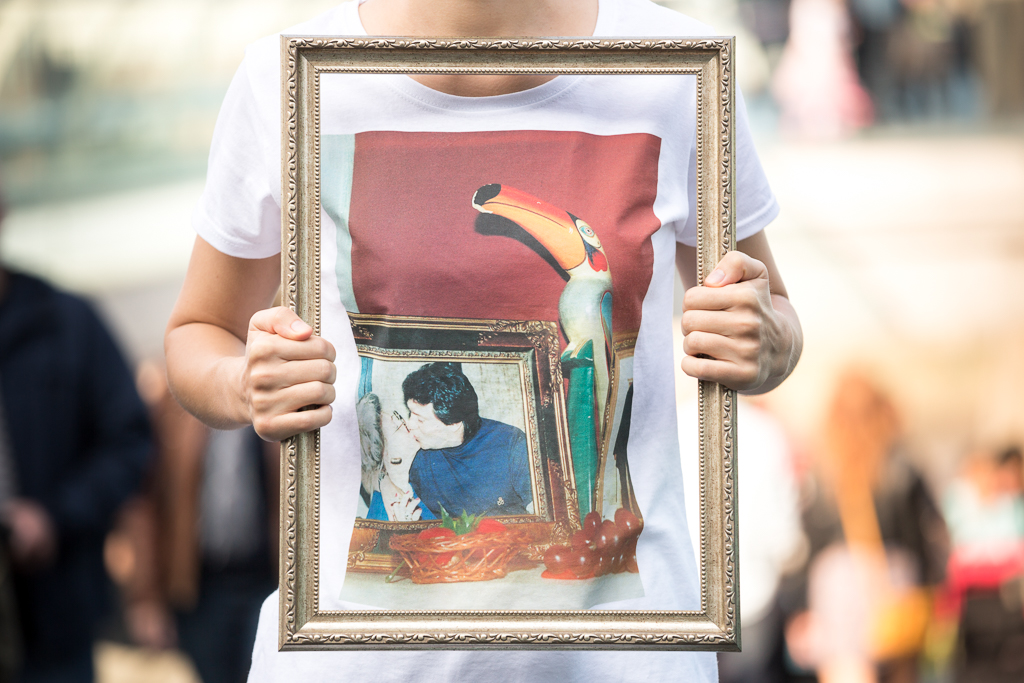 You see, we always wanted to have a gallery. It's probably a long way for us to have a brick and mortar exhibition space but hey, you need to start somewhere. We decided to start with a website/blog, an online gallery of photography, but we were thinking long and hard how to make photography works more tangible and more visible in the real world and how to bring it closer to the general public.
We came up with the idea of printing images of different artists on t-shirts so we can exhibit them by wearing them. And this is how our photo t-shirt gallery has started. We wear art on the streets of London and create performative single image exhibitions in the major galleries, and then showcase the documentation on the site.
We select and invite artists for a series of posts, not just a single fix, so readers can have a chance to familiarise themselves with his/her core ideas and approach, not just a single project. This is what we call SnappedAway In-Depth Series. It starts with our introduction to the work of a given artist followed by an interview and one project showcase. The series finishes with a grand finale – one of the photos presented on the blog is selected and printed on a t-shirt. We treat the photographs seriously, we spend time analysing the work, talking to the artist, going slowly and letting things mature. We believe this is going to change things in the current onslaught of online images.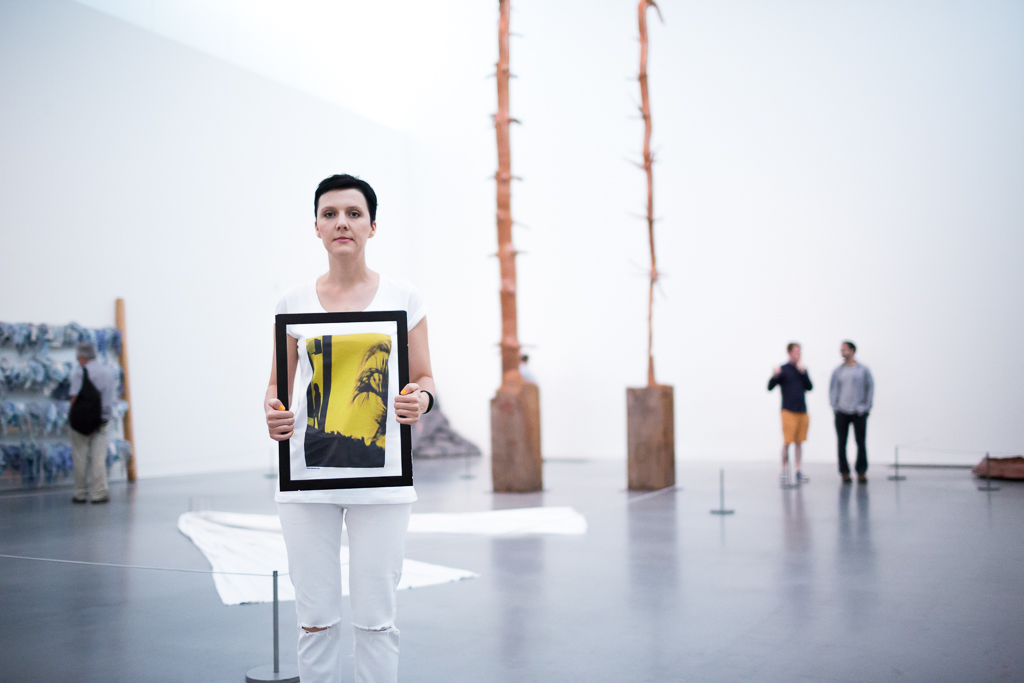 In addition this year we decided to create even more exposure opportunities for photographers (our New Year resolution, ha!) and we will be hosting curated group online exhibitions. Interested? Check our submit page for details.
Please make sure you sign up to our newsletter to get notifications on deadlines for submitting your work so you won't miss the chance to showcase your work.

The only thing left is to say a bit more about ourselves. As you probably noticed we love photography, photo exhibitions, photo books, and all other photo things. It was first Ula's dream to run a gallery and work with photographers to bring their art closer to the general public, this project is a part of her journey in this direction. She was the conceptual powerhouse behind the key premises of SnappedAway. Ziem is a photographer himself, with a background in fine arts he loves the medium both as a way of living and as a communication language. We take great pleasure in discussing, analysing and writing about other people's work. Together we make all this happen and we hope you find it useful.